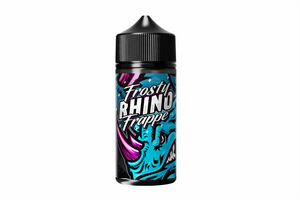 Steam Masters
Steam Masters Frosty Rhino Frappe
Regular price
R 250.00
R 0.00
Frosty Rhino Frappe – The ultimate unicorn shake experience now in ICE!!!
Its sweet but sour but fruity but creamy and now on ice. Our take on the café unicorn shake classic and frozen to perfection. START getting your BUCKS ready 😉
Rhino Frappe is part of the Side Hustle Juice Co brand which is a product by Steam Masters.
100ml Chubby.
---