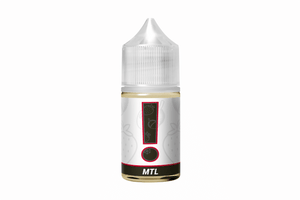 Punctuation
Punctuation MTL Exclamation !
Regular price
R 200.00
R 0.00
Experience the flavour of REAL fruit.
! is a juicy blend of lychee, strawberries and other fruit with a touch of cool. It smacks you in the chops with flavour, chills you out with coolness and keeps your tank begging for more.
12mg Nicotine Salts
60VG / 40PG
30ml Bottle
Nic Salts! Only for NicSalts/MTL/POD Devices only!!!
---