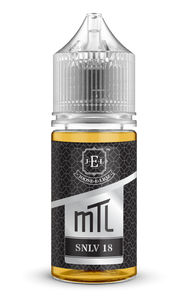 Joose E Liqz
JEL SNLV 18 MTL 12/18mg
Regular price
R 200.00
R 0.00
SNLV 18 – NOW AVAILABLE IN MTL freebase nic version
Bursting with flavor, this juice is sure to please every fruit lover! An orgasmic combo of mouth watering juicy fruits dance on your tastes buds!
Strawberry, Naartjie, litchi and vanilla amounts many others compliment this ensemble of sensual flavours
VG/PG Ratio: 60/40
30ML Unicorn Bottle
MTL! Only for MTL/POD Devices only!!!
---