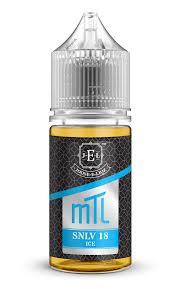 Joose E Liqz
JEL SNLV 18 ICE MTL 9/18mg
Regular price
R 200.00
R 0.00
Bursting with flavor, this juice is sure to please every fruit lover! An orgasmic combo of mouth watering juicy fruits dance on your tastes buds with a touch of cool! 

Strawberry, Naartjie, litchi and vanilla amongst many others compliment this ensemble of sensual flavors.
MTL! Only for MTL/POD Devices only!!!
---